Customise the interior the way you want.
The ITR One Backpack is a complete overhaul of the everyday backpack. With the Advanced Modular System that can uniquely adapt for every aspect of your life by changing its compartments. You can switch it to your camera bag, work & gym pack, suit carry bag, travel pack or use it as a tech-backpack. A real everyday backpack that truly connects with you.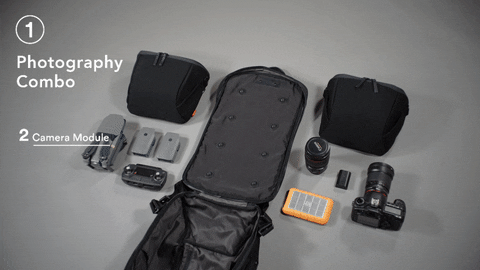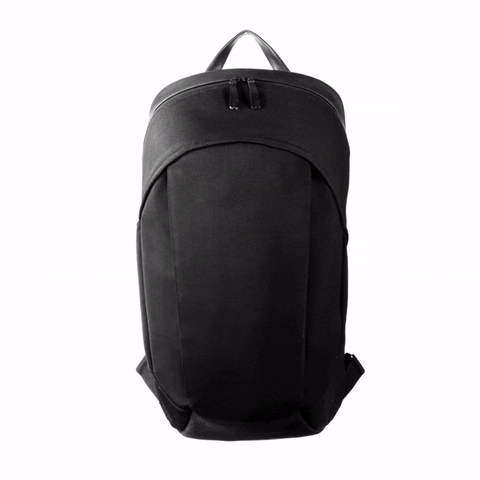 Change the Module, Change your Life.
With an Advanced Modular System, the ITR One Backpack has a unique and versatile set of module that can accommodate just about anything. Remember, the only limit is your imagination!
Take the Weight off your Back!
Attaching Everything
Close to your Back
Distribute the weight more evenly and swift the center of gravity closer to your body, so you won't feel you are being pulled back by the backpack and make it feel lighter. SMART, yes!
Never have a Broken Strap again!
A Complete
Overhaul Strap Structure
The shoulder straps of a backpack are usually sewed directly to the body, and it makes the connection point a common breakpoint of a regular backpack. Some manufacturers use leather straps but they are just so painful to wear.
The One Backpack is made of durable YKK waterproof zipper and specially developed fabric that will last forever.
Quick Access
& Hidden Pocket
Easy access is essentials. A quick access open in the front of the backpack for you to reach into your gear quickly and easily. There is also a hidden pocket on the back of the bag to hold your valuables.
" elephant in the room. "
Everything itr create is designed with the concept of live smart in mind. We're committed to make a difference in everyday things in pursuit of raising people's consciousness to live better.